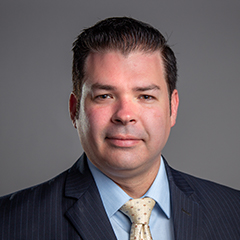 Meet Joshua John Duda | Senior Mortage Broker
office: (417) 392-3852 cell: (417) 860-9645 [email protected] (417) 691-8105 NMLS: 158383
Click Here To Visit Joshua Duda Website
Click Here For Mortgage Calculator
Josh understands that everyone has a story and something that's important to them. He makes a point to listen to his clients and tailor their experience to their needs. He maintains the importance of developing a relationship with his clients - he and his team bend over backwards to ensure his clients have the best experience possible. His goal is to make his clients feel comfortable during a difficult process and clear up any confusion they may have.
Outside of the office, Josh enjoys spending time with his family, his wife Jennifer and his children, Josh and Lilly. When the weather's nice, they like to go to the pool or go to Dickerson Park Zoo.
Q: What does your dream home look like?
A: "On a beach in Puerto Rico or Florida. I love tropical climates."
Q: What was one of your first jobs?
A: "I waited tables and bartended all through college."
Q: Where's the best place for a meal in Springfield?
A: "Flame is good for steaks and atmosphere, Bawi is good for Korean barbecue, if you want pizza Arris's is good, City Butcher for barbecue. Haruno for sushi. There's no shortage of great restaurants in Springfield."